A drum set is a personal collection of drums and cymbals that can reflect that drummer's personality and playing style. Each one is a work of art. There are so many cool sets. Here are just several unique setups that stand out, in some way, from the typical drum set.
—–
Let's start with what drums looked like in the early 1900s.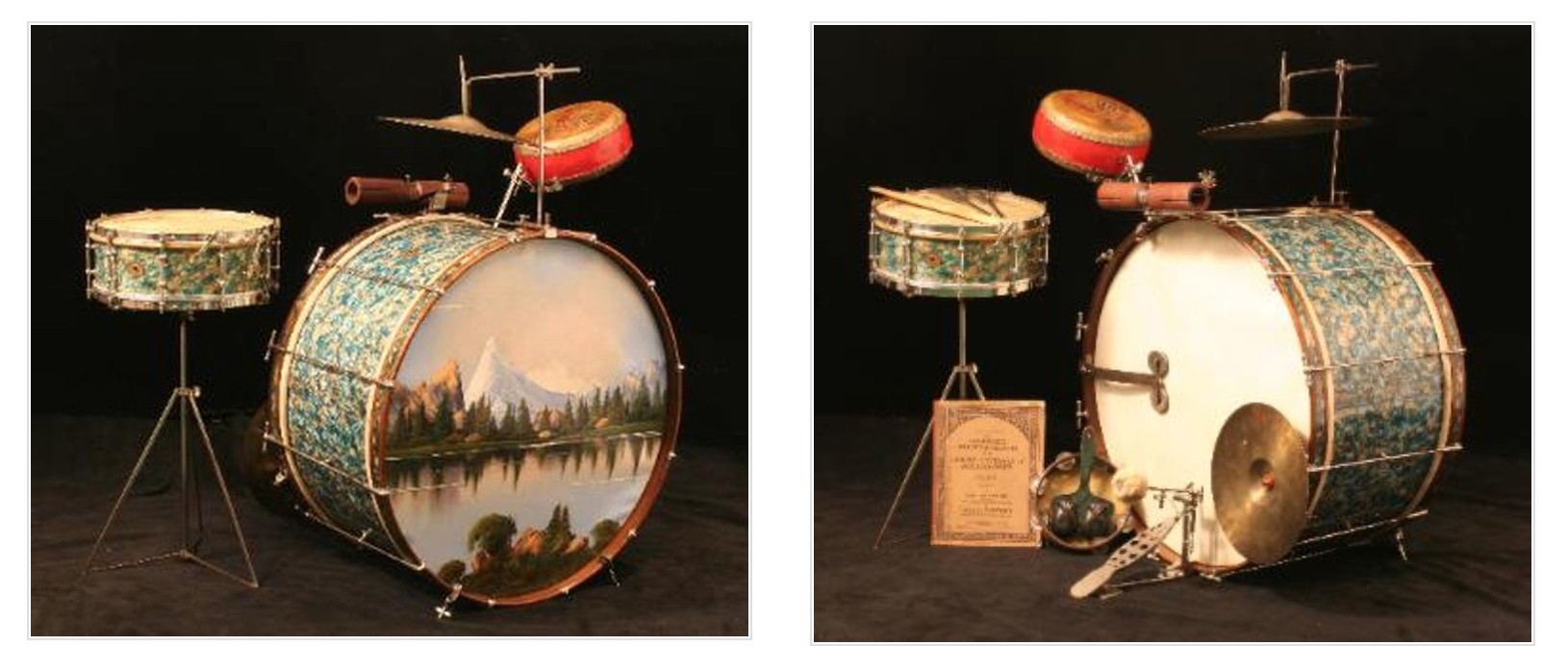 Now check out the oddly shaped single-headed Staccato drums from the 1970s.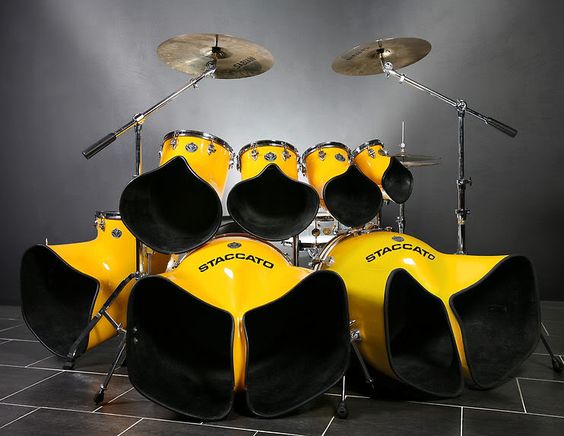 And a drumset made of roto toms.
An artistic use of cymbal stands.
How about these cymbal stands?
Now let's take a look at some well-known drummer's kits.
.
Here is Ray Luzier's (Korn) inventive drum rack with a uniquely placed china cymbal front and center.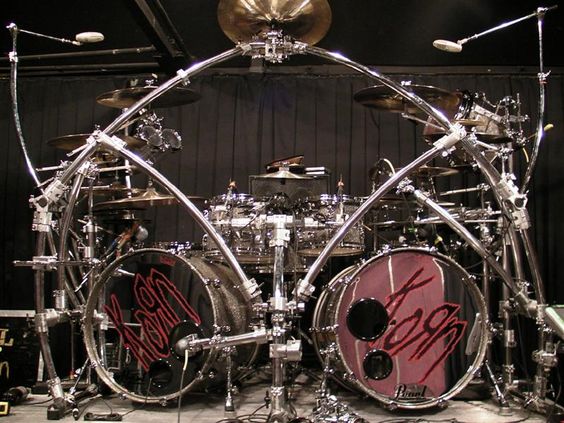 And Terry Bozzio's enormous kit.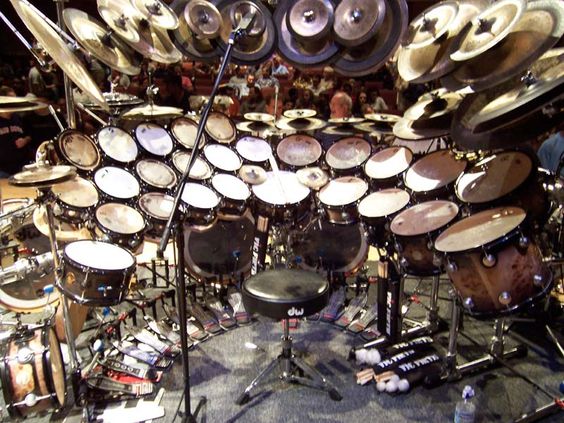 Here is Sheila E's classy use of inverted crash cymbal stands.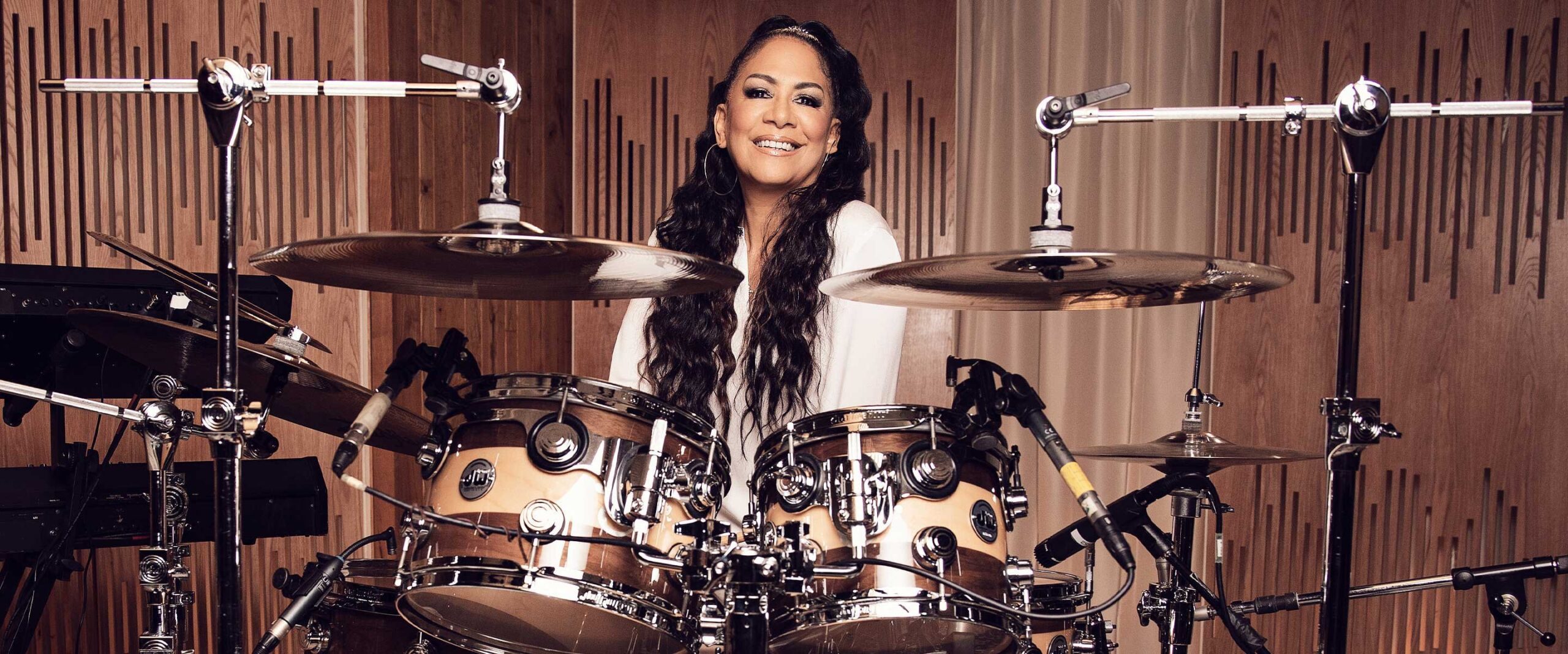 Nicko McBrain's (Iron Maiden) power tom kit with interesting ride cymbal positioning.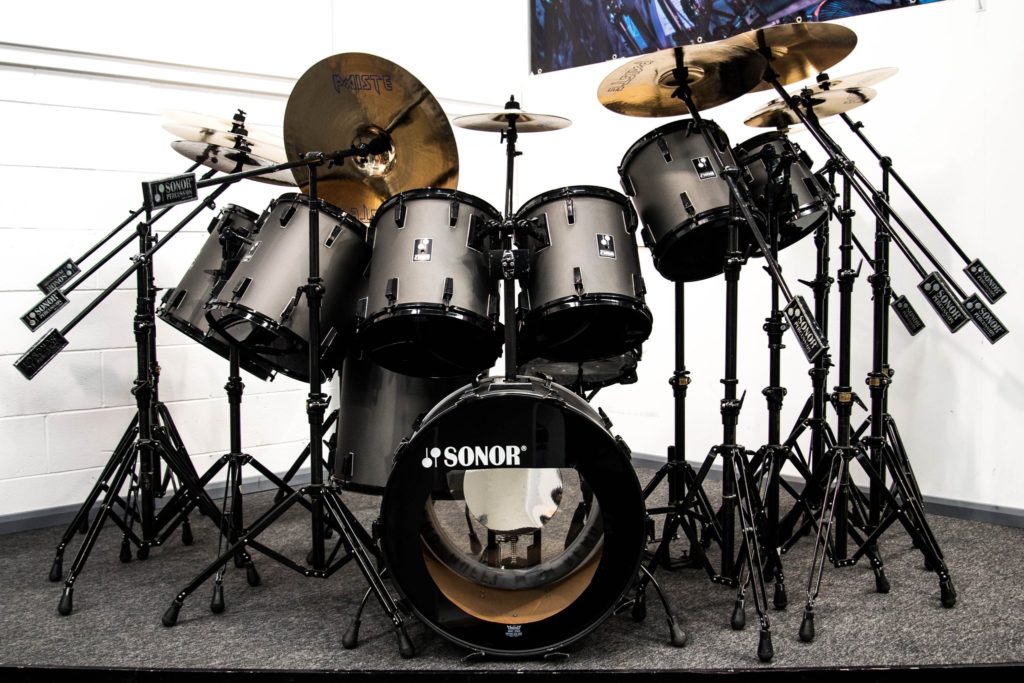 Check out Daru Jones' steeply angled drum set.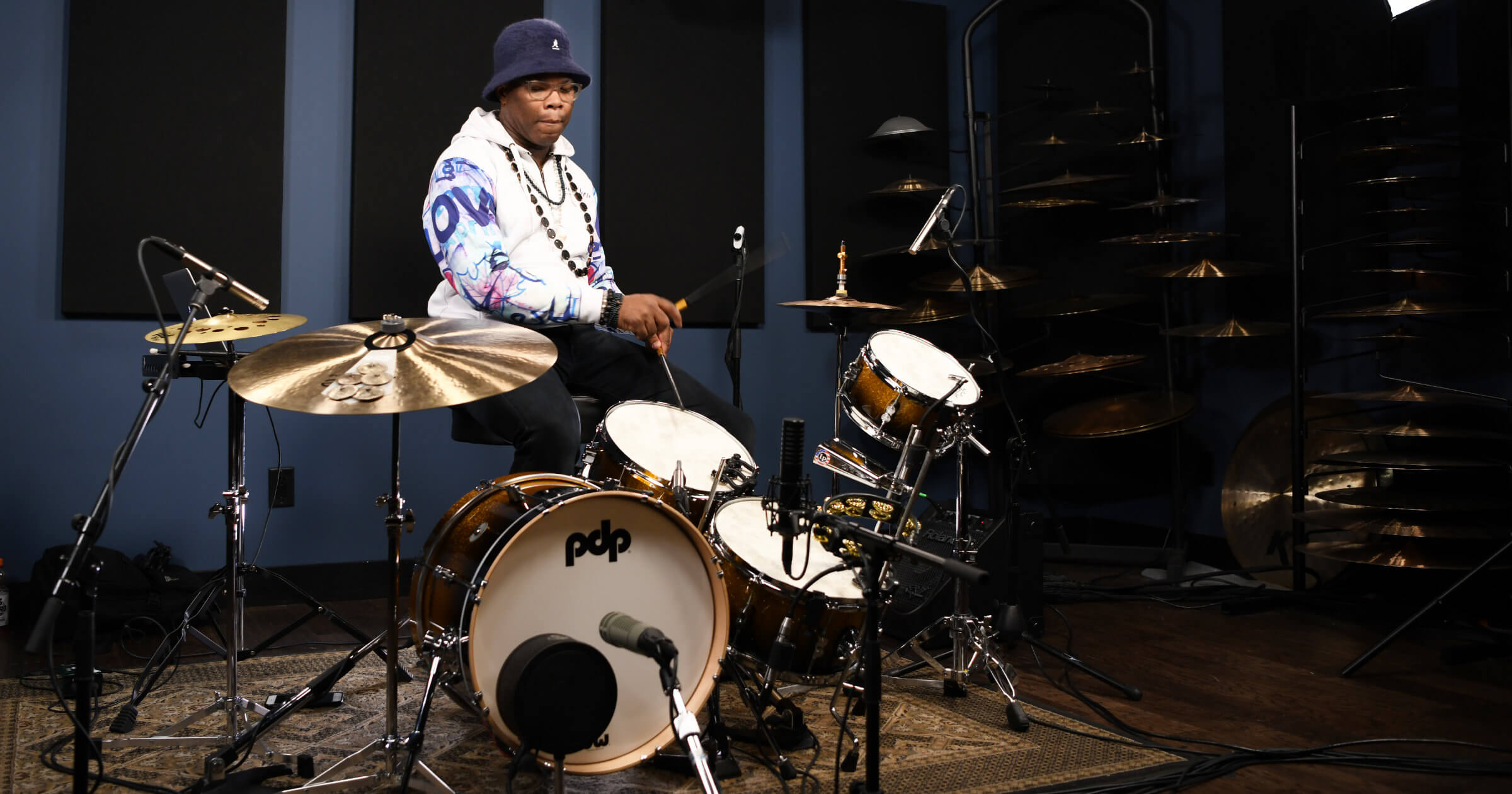 And Tommy Lee's use of a floor tom in the rack tom position.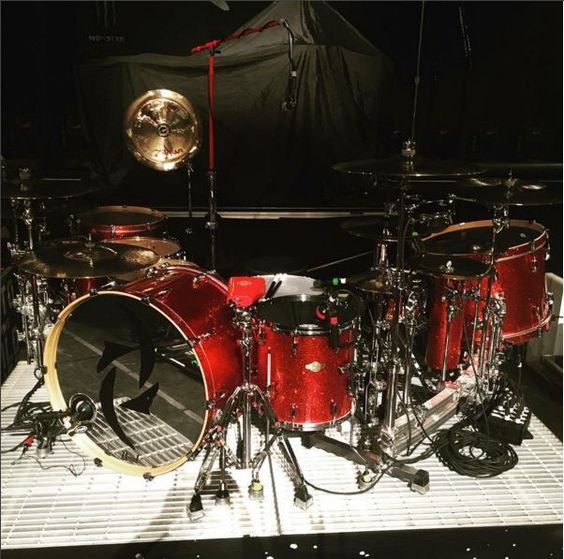 Here is one of Alex Van Halen's unique kits.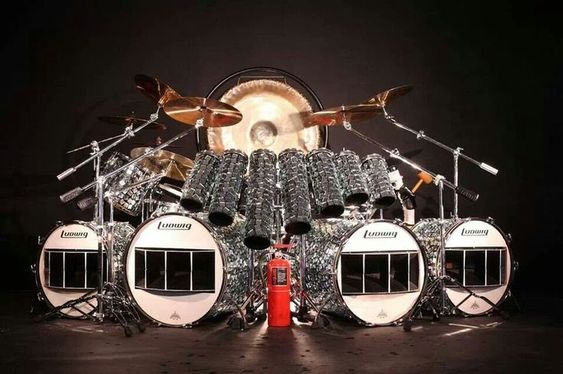 Nick Menza's (Megadeth) drum rack clamped to a minimal drum riser.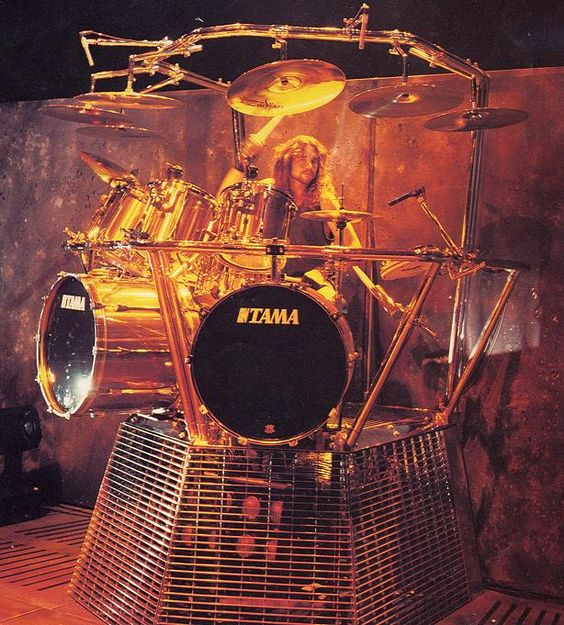 And Scott Rockenfield's (Queensryche) cymbals hanging from chains.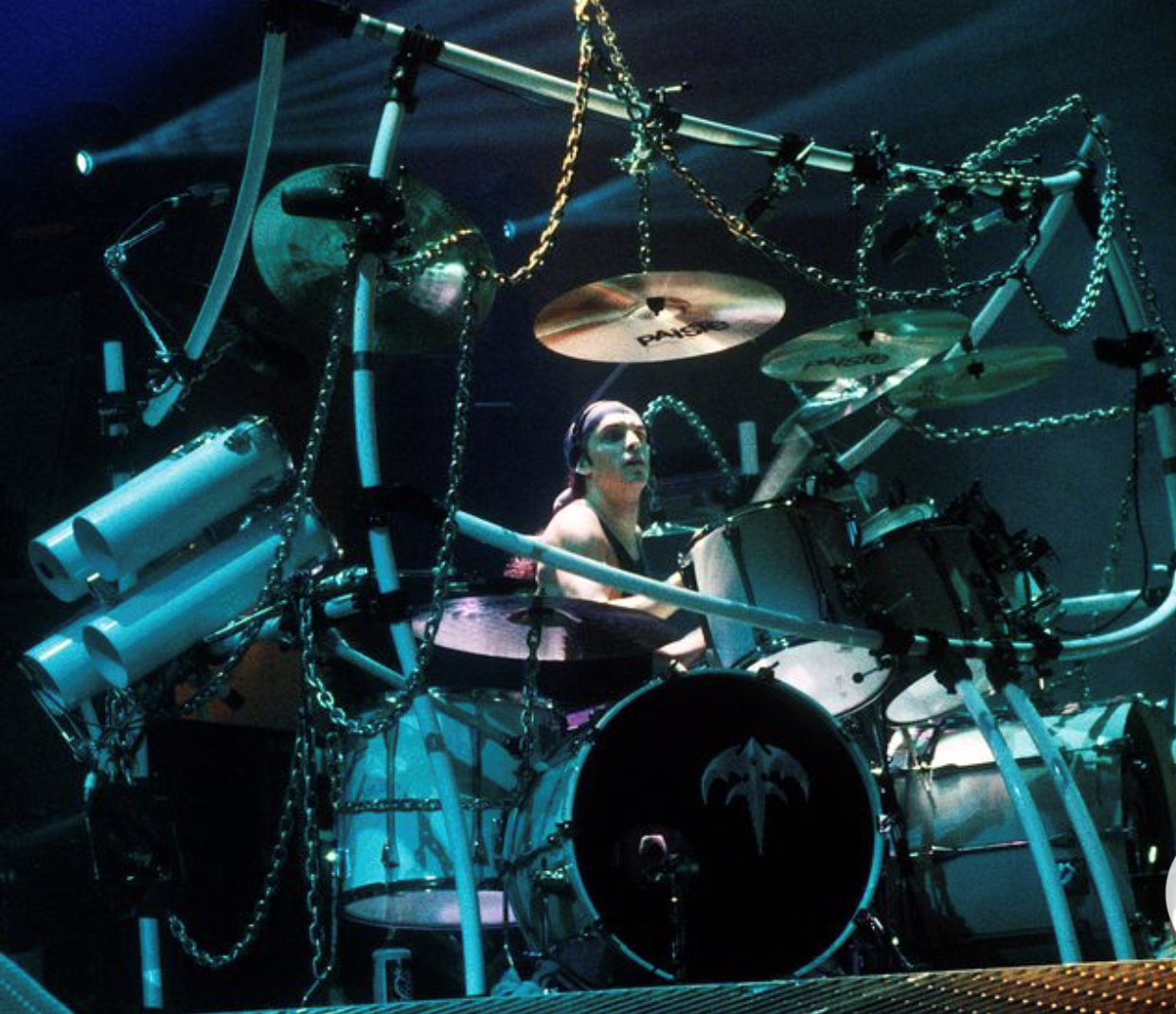 Jonathan Moffett's (Michael Jackson) interesting drum rack; with three bass drums and crash cymbals set up behind him that he strikes without turning around.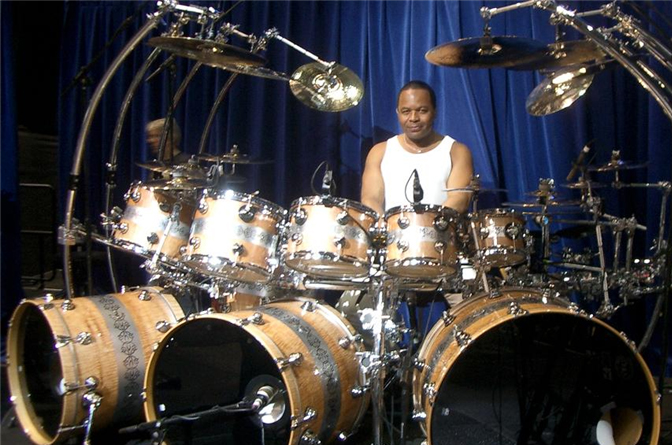 And finally, an overhead shot of Neil Peart's (Rush)  kit.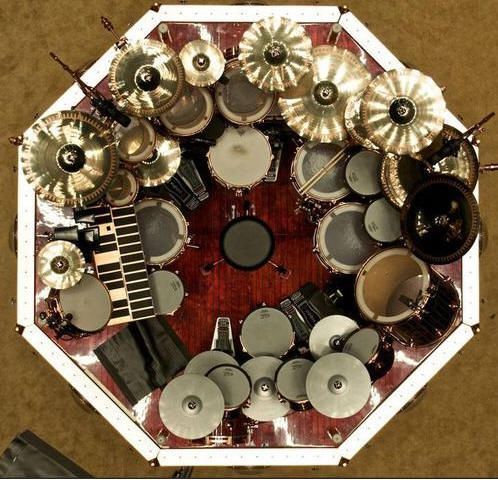 Again, this is just a small sample of some unique drum set configurations. There are so many drummers who use innovative setups that set them apart visually. Hopefully, these will inspire you to experiment with your own setup masterpiece.