Here is another interesting drum rack. 
And the biggest drumset on the smallest riser.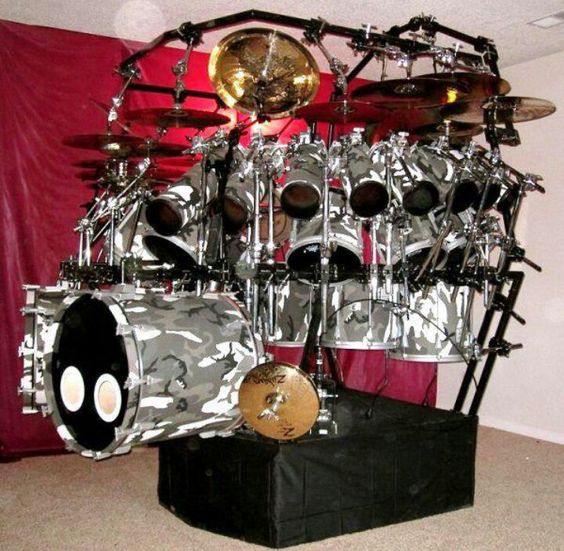 How's this for portability?
This one is a little different but come on, a tiny drumset.
An Uber drumset of electric drums.
This is possibly the thinnest drumset.
And on the other end of the spectrum, here is an aerial shot of another one of Terry Bozzio's kits.