In Person and Online Drum Coaching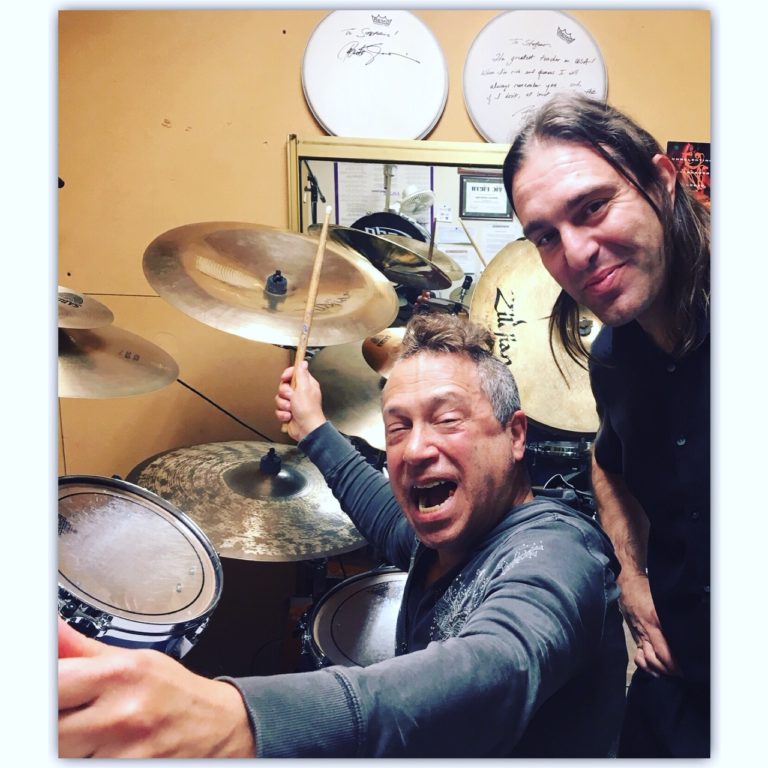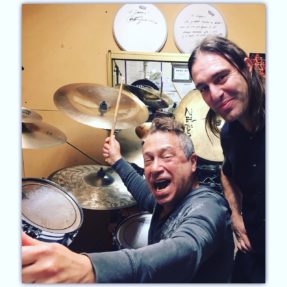 Without the proper tools that you need to improve, your drumming progress will be slow and frustrating. There's so much information out there to learn from, that the lack of direction can leave you confused and overwhelmed.
If you have no idea what to practice, how to structure your practice time, or even how to get started, I will give you the proper personal guidance you need to see real results. My name is Stefano Ashbridge. I have been teaching the drums since 1998. Together we will work to overcome your frustrations and have FUN making maximum improvement in the shortest time possible.
If you're new to drumming, or already at a professional level, I will guide you step by step through the process you need to become the drummer you want to be.  Your drum lessons here will give you the tools and motivation you need to express yourself creatively and play the way you've always imagined.  No problem if you don't have a drum set. I have everything we need to get started.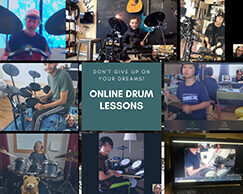 Online Drum Lessons Are Also Available for Your Convenience.
Our online lessons together are easy to set up from the comfort of your home.
You will receive one on one online training, along with written and video downloads that can be accessed on multiple devices.

Learn the techniques you need to master the drums.
Apply what you learn to the music you love to play.

Enjoy the journey to becoming the drummer you want to be.
I tried to teach myself to play using YouTube but realized I needed a sense of discipline to formally learn the basics (especially since I wanted to learn the traditional grip). That's what made me seek out a teacher.
What I really love about classes with Stefano is that we discuss musical preferences, expectations, and goals for the class right away. I really like how he structures the lessons, which makes them and my practice sessions much more enjoyable and something that I look forward to.
I was amazed to be playing the drum set in just one lesson with Stefano. There's something about his calm and patient approach that magically turned the key for me. He's a perfect teacher for me because of his organized, systematic teaching and his friendly, encouraging style.
I've secretly been in love with the drums for many years but was too shy to admit it. Finally, I decided to put my fears aside and try just for the sheer joy of it. It took me a long time to get up my courage since I had a brief experience with another instructor that made trying the drum set intimidating. I didn't know what to expect and really didn't know if I could do it.
I've progressed quickly and painlessly in relatively few lessons while having fun playing to my favorite songs. Every class is FUN and I learn a lot almost effortlessly thanks to Stefano's techniques, teaching expertise and easy-going style.
I was one of those kids banging on my desk with two pencils. My mom was never able to afford lessons but as an adult, I wanted drum lessons. I didn't care how much it would cost. That is when I found Stefano Ashbridge. I called and set up a drum lesson with him.
I was nervous. I went in knowing absolutely nothing about the drums. It was a shock when I was able to keep up with everything he was showing me. Stefano made learning how to play the drums simple. Everything he teaches builds upon itself after every lesson so it's not overwhelming.
Stefano Ashbridge is the perfect person to teach you how to play this amazing instrument. I am extremely grateful for his knowledge and patience.
Beginner to advanced students of all ages welcome.
Fully stocked lesson studio with everything you need.
Learn the music you love. Play your favorite songs.
Play with other musicians at group drum jams.
Lessons can be recorded to track your progress.

HERE ARE JUST SOME BENEFITS OF TAKING LESSONS HERE
.
* Lunchtime lessons for homeschoolers, retirees, college students, and working professionals.
If you are a homeschool parent, retiree, college student or a working professional who has a flexible schedule, take advantage of lunchtime lesson spots.
* A waiting area lounge.

You can wait for your lesson in the waiting area. Wi-fi is available in the building. Alternately, the studio is centrally located close to shopping centers for your convenience.

* Track your progress.

We will use practice logs along with custom-tailored exercises and booklets so you are coming along. Lessons can also be recorded.

* Opportunities to play with others.

I offer periodic group drum jams so that you can experience playing with other musicians.

* Year-Round Lessons.

Music lessons are offered year-round for steady long-term progress.