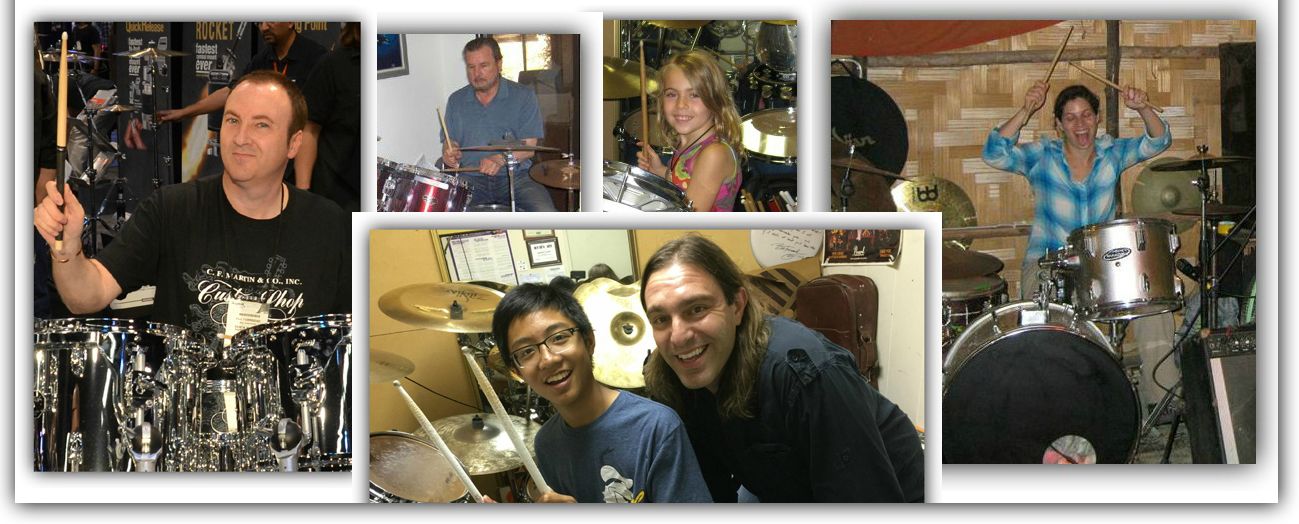 Meet Your Teacher
Hi, my name is Stefano Ashbridge and music has always been a major part of my life. I have spent the last 30 years developing successful methods and solutions that will guide you in your drumming journey to improve quickly and have fun learning the music you love. (I have written about my philosophy here).
I began teaching early into my drumming studies when my teacher asked me to fill in when he wasn't available. That made it easy for me to relate to my students and my love of teaching grew alongside my love of drumming. I have studied the drums with William Lyons, Mark Schulman (Pink, Foreigner), and Zoro (Lenny Kravitz, New Edition).
I have played the drums on albums, toured internationally with a variety of artists, and even won the "Electronica Drummer of The Year" at the L.A. Music Awards. I have appeared on DrumChannel.com as a guest panelist and was asked to judge the Hit Like a Girl contest. More importantly, though, I have coached hundreds of drummers of all ages and skill levels. Nothing makes me more proud than when my students play their first show, record an album, or go on tour. Let's talk about how I can help you with your drumming.
Videos from StefanoAshbridge.com